All the data are base on our 30 natrual rubber processing plant and are only for customers' reference, we can adjust the specification according to your requirements.
Natural rubber products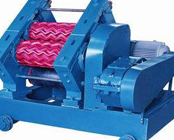 Applications of Natural Rubber The natural rubber is used for making products such as: Glue, Tyres, Toys, Shoes, Condoms, Gloves, Catheters, Balloons, Some medical tubing, Elastic thread etc.

At the end of a rubber trees᾿useful life, the wood is used to make furniture and souvenirs.